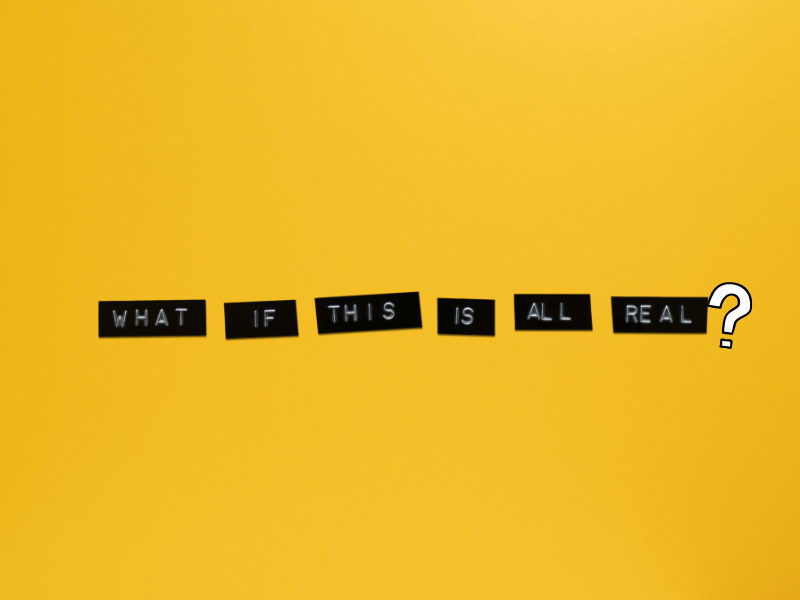 In our previous blog we have talked about the first pillar of Resilience – self-care. Another important part of being Resilient is the second pillar – self-awareness. Being Resilient means having the elasticity of mindset which makes you capable of adapting to difficult situations or problems. In order to do this you need to be aware of what you think, feel, and how you react to situations.
Awareness of Actions
As the saying goes, actions speak louder than words. The way we act before, during, and after a situation can influence how we feel about it, our thoughts on it, and the potential outcome. It's true, the smallest change in our actions could make a difference in how a situation plays out or whether or not a problem will be solved. The way we act can influence multiple factors in a situation; from the way other people act to the way other people feel. It's important to be self-aware of our actions and understand when we need to stop and take a step back to re-evaluate.
Awareness of Emotions
When it comes to difficult situations it can be easy to act out of emotion, especially if you are feeling under a lot of pressure at work. It's important to feel your emotions and accept them, but it is also important to be aware of the emotions you are feeling. A common struggle with resilience comes when we feel burned out and overwhelmed. When we feel burnt out or overwhelmed, we may let our emotions cloud our judgement and influence the way we react or handle situations.
Awareness of Strengths and Weaknesses
Being aware of your strengths and weaknesses is more than just knowing what you consider yourself to be good or bad at –  it's about understanding your limitations. No one is good at everything. Resilience means knowing when and where to ask for help and seek support from a colleague, as well as being aware of how you in turn can help others.
Awareness of Thoughts and Beliefs
Our thoughts and beliefs are often the reason behind the way we act and what we say, but they can also be the reason behind what we believe to be our strengths and weaknesses. It is important to be aware of how our thoughts or beliefs could be influencing our judgement. We need to find a common ground between having confidence in our abilities but also recognising when our beliefs about our abilities may be based on our thoughts about ourselves.
Awareness of Yourself
Being aware of yourself means to be aware of who you are, how you portray yourself, and everything about you as a person. Everything, including the way you think, feel, and act defines who you are. Being aware of yourself allows you to be Resilient. Self-awareness is not possible without being aware of these important elements of yourself.  But the "why" is as important as the  "how". Why do you feel how you feel? And what can you do about it? And the same goes for why you think the way you think, and why you behave the way you do. The ability to identify the link between thoughts, feelings, emotions and behaviour is crucial to maintaining and developing Resilience.