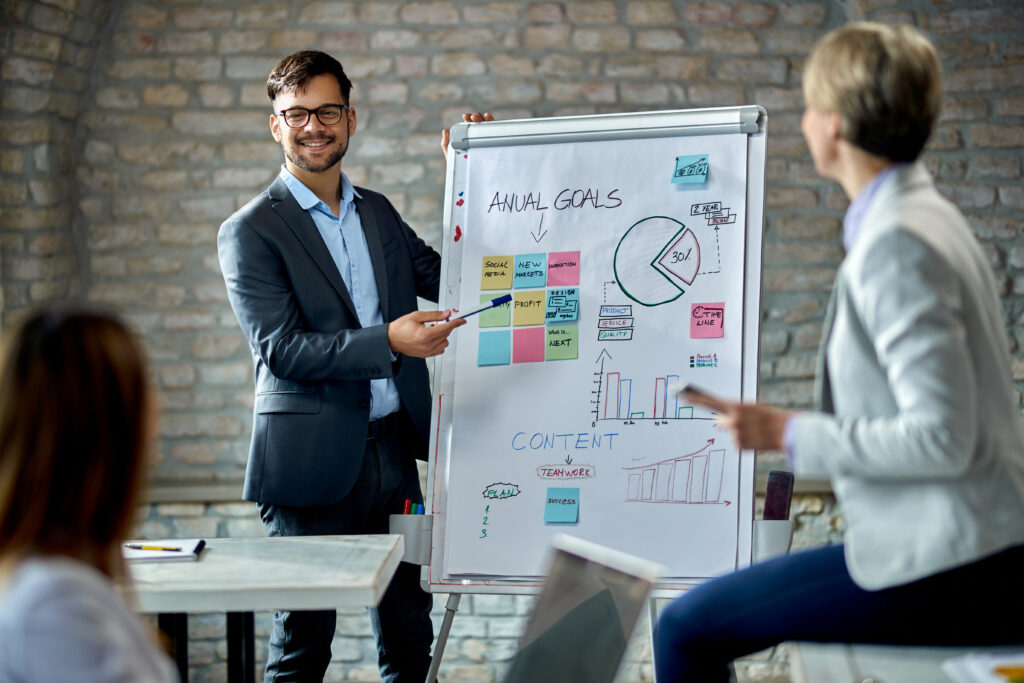 Duration: 2 days
Format: In-house
Recommended Group Size: 9-12
Price: £1,800.00 plus expenses
Who should attend?
Anyone who needs to gain more confidence standing up in front of people to give formal or informal presentations or speak in public in order to gain buy-in.
Bespoke
The course can be tailored to improve your new or existing presentations.
Overview
Please note that this course focuses on making you a better and more confident presenter of your material. It is not about the technical skills of jazzing up your powerpoints. Delegates will be filmed giving brief presentations in order to receive individual feedback and make immediate improvements.
How on earth do you stand up in front of a bunch of people and feel comfortable doing so?
How do you keep the audience interested and coming back for more?
Which bit of you standing up and talking is actually the most important for you to focus on improving (here's a clue: it's not the power point slides!)?
What's getting in the way of you being a first-class presenter?
How do you get the audience on board from the start?
What are the pitfalls of poor presentations and how can you avoid them?
How can you turn an existing or proposed presentation into something slicker, more succinct and more comfortable for you to deliver?
Getting up on your feet, taking feedback from others so that you come away feeling much more confident and ready to tackle your next presentation/talk.
Reviews:
"The support offered during the course was outstanding. I really didn't feel comfortable at first about being filmed, but the trainer was great at putting us at our ease and gave fantastic feedback. Really useful for me."
Dr. Alberto Piatti
"The training was a mind-blowing experience and incredibly useful. So many practical tips to put into action immediately, and none of the usual boring presentation stuff."
Declan Feeney, Production Manager at Cooke Optics.