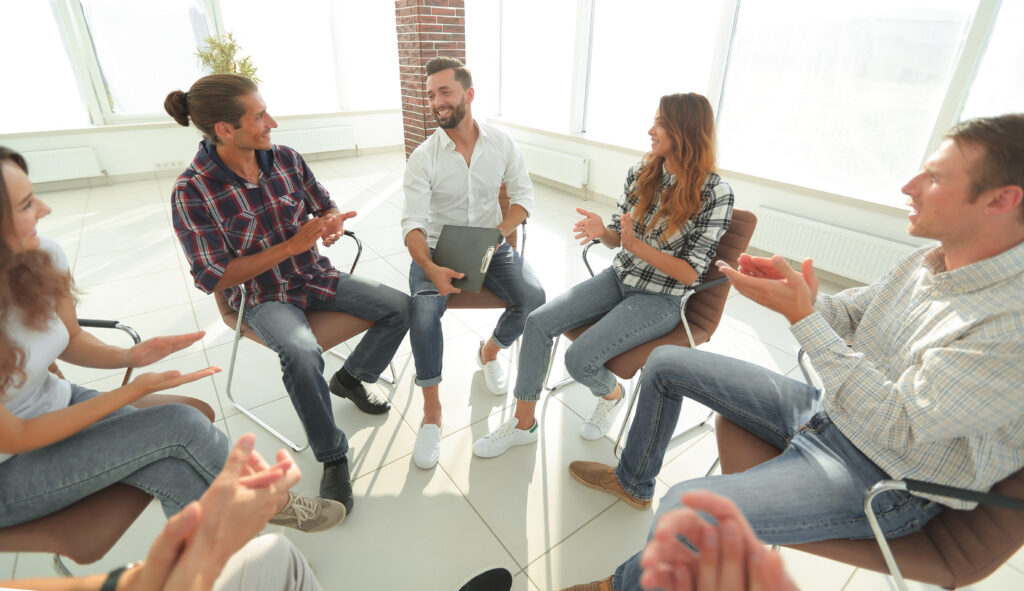 Duration: 6 days
Format: In-house
Group Size: Up to 15-16 (In groups of 3-4)
Price: £7200 (inc VAT plus expenses)
Who should attend?
Team leaders and managers who have completed the Coaching Skills course and want to incorporate coaching into their daily practise and performance management appraisals.
Bespoke
The 6 days can be split over any time frame – we recommend one session every 2 weeks.
Overview
Delegates will work in groups of 3-4 practising the coaching skills and techniques learnt on the Coaching Skills course. They will undertake live coaching under the supervision of an experienced coach, and receive feedback on their performance.
What are the questions which best help your staff perform at their best?
Developing your Active Listening skills
Giving and receiving feedback
Identifying root issues (avoiding the traps of jumping to conclusions)
Incorporating coaching into the performance management cycle
Hands-on practise of each section of the GROW model
Identifying how to help your team change unhelpful behaviours